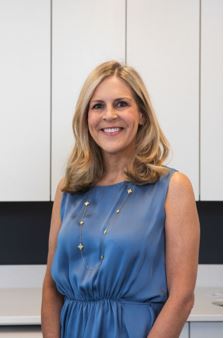 It is my goal as a periodontist to help people by providing top quality, personal periodontal care. I am proud to provide my patients with the best in dental technology, treatment options, and patient comfort. It is my pleasure to address all your periodontal questions and concerns.
Our entire team provides a professional, caring environment for our patients. We focus on providing our patients with an enjoyable, pleasant experience. From the moment they walk in the door, we strive to provide patients with excellent care and outstanding customer service. Each of our team members are highly trained and knowledgeable, and we are always happy to assist our patients in any way we can.
Education and Experience
I began my formal studies at the prestigious University of Southern California, graduating in 2001. I went on to attend the Columbia University School of Dental and Oral Surgery, where I achieved my post-doctorate Master of Science in Periodontics in 2004. I continued to serve as an associate faculty member at the school until 2006, at which time I achieved Diplomate status with the American Board of Periodontology.
I have since served in private periodontology practices, and have also served as a clinical instructor at the University of Southern California's School of Dentistry between 2006 and 2010.
Professional Affiliations
American Board of Periodontology
American Academy of Periodontology
American Dental Association
Maimonides Dental Society
Greater Washington Academy of Women Dentists
Outside the Office
I was born in Syracuse, New York, and moved to Santa Monica, California, as a teenager. I returned to the East Coast and now reside in Bethesda with my husband and practice partner, Dr. Choudhary, our two children Isabella and Alexander, and our dog Lucky. My family is my top priority and passion in life. We love spending quality time together, whether volunteering at our children's schools, traveling, or just relaxing at home.