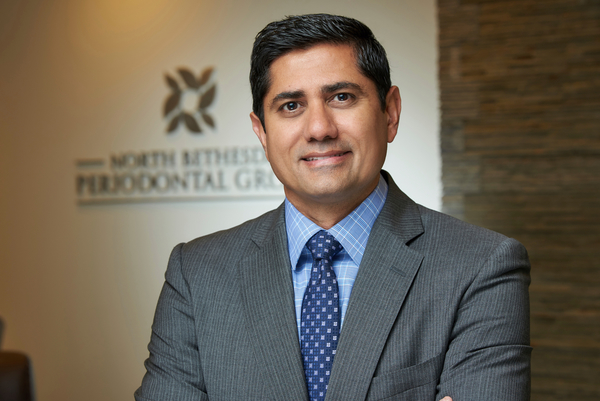 "I love being able to give patients their smiles and self-confidence back. I see a lot of patients with advanced periodontal disease or bone loss who have been wearing dentures or are embarrassed to smile. Some patients cannot chew or have pain upon chewing, and their speech is affected. To be able to give patients the ability to chew, smile, and talk in a natural way is very rewarding."
Dr. Choudhary is a board-certified periodontist with Diplomate status with the American Board of Periodontology. After dental school, Dr. Choudhary completed a three-year residency program at the prestigious Ivy League Columbia University College of Dental Medicine and New York Presbyterian Hospital in New York City. During the residency, he also received a Master of Science in periodontology from Columbia University.
Professional Affiliations and Accreditations
American Board of Periodontology
American Academy of Periodontology
Academy of Osseointegration
American Dental Society of Anesthesiology
Voted Northern Virginia magazine's "Top Dentist of 2015 and 2016"
Voted Washingtonian magazine's "Top Dentist of 2017"
Voted Washingtonian magazine's "Top Dentist of 2018"
Dr. Choudhary's specialty includes periodontics, dental implants, soft tissue grafting, oral surgery, and advance bone regeneration in atropic jaws. Dr. Choudhary has been placing implants since 2002 and he has successfully placed thousands of implants. He is one of the very few surgeons in the DC Metro area who provides zygomatic implants for patients with advanced bone loss.
Dr. Choudhary is a big proponent of using the latest technology and techniques to provide state-of-the-art treatment to his patients. He utilized the current generation of growth factors, graft materials, and Cone Beam technologies to ensure optimal treatments for his patients. Dr. Choudhary is a visiting professor at Columbia University College of Dental Medicine, where he teaches residents and other surgeons the latest sinus augmentation and dental implant surgical techniques.
Dr. Choudhary also pursued research at NIH and at Columbia University, and published numerous articles. His research is published in the top peer-reviewed scientific journals such as Science, Nature Biotech, Proceedings of the National Academy of Science, and Clinical Periodontology.
Even as a dental student, Dr. Choudhary was involved in teaching and wrote a student handbook on dental anatomy and occlusion. The book was published and is used by dental students to study for their board exams. Dr. Choudhary is the recipient of numerous awards from various universities, dental schools, study clubs, and dental associations.
Dr. Choudhary grew up in Falls Church. After working in New York City and Los Angeles, he returned to be closer to his family. He currently resides in Bethesda with his wife and practice partner, Dr. Joan Howanitz, along with their two children and their family mascot Lucky, the Wheaten Terrier. When he's not spending time with his family, Dr. Choudhary enjoys boxing, cross-fit training, traveling, listening to music, and working on cars.